Sewage Treatment Plant Cleaning and Emptying
Sewage Treatment Plant Cleaning and Emptying Services in Pembrokeshire, Carmarthenshire and Ceredigion
Expert Sewage Treatment Plant Services in West Wales.
Your Trusted Partner for Sewage Treatment Plant Maintenance.
West Wales Waste: Leading in Environmentally-Friendly Sewage Solutions.
In Pembrokeshire, Carmarthenshire, and Ceredigion, West Wales Waste excels in managing off-mains drainage systems in an eco-friendly manner. Our sewage treatment plants utilise advanced bacterial processes for cleaner effluent, necessitating regular maintenance for peak performance.
Comprehensive Cleaning and Emptying Services.
Our skilled team utilises state-of-the-art technology to deliver first-rate sewage treatment plant services. We recognise the importance of your plant's mechanical and electronic components and are committed to maintaining its efficiency and longevity. Rely on us for professional, non-disruptive servicing.
Routine Maintenance: Essential for Optimal Performance.
The frequency of cleaning and emptying your sewage treatment plant varies, influenced by its size, occupancy levels, and wastewater production. We typically recommend a maintenance schedule every 6 to 12 months to prevent sludge build-up and environmental damage.
Understanding Your Plant's Capacity.
Knowing the capacity of your plant is essential for our preparation. If you're uncertain about your plant's size, we can provide assistance and advice to help you determine this crucial information.
Self-Maintenance Guidance.
While certain maintenance tasks can be undertaken independently, consulting our experts for advice ensures proper care and management.
Installation Costs and Long-Term Benefits.
Installing a sewage treatment plant involves various expenses. However, the long-term savings and environmental advantages make it a sound investment.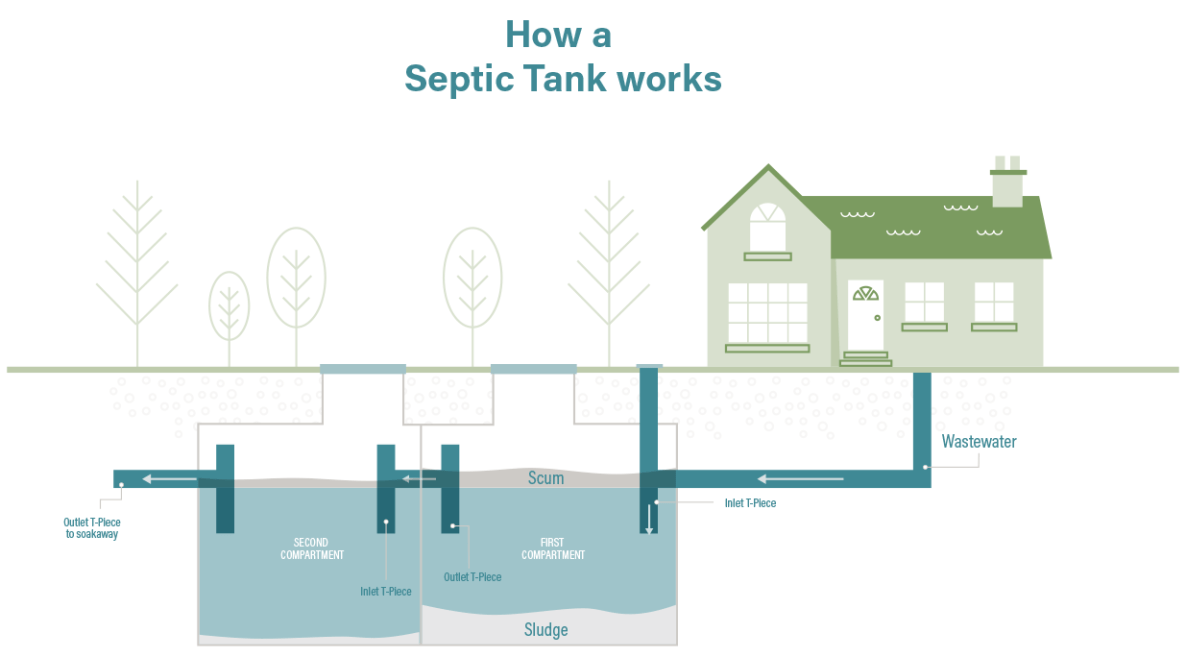 Contact Us Today
If you need reliable and professional services in West Wales, West Wales Waste is here to help. Contact us today to schedule an appointment or for more information on our services. Call us at 01646 629089 or send us an email at info@westwaleswaste.com.
Get your free quote now, with no obligation. Tell us what service you require, input your details and we will get back to you ASAP.
What Size is my Sewage Treatment Plant?
For us, knowing the capacity of your system is essential for us to bring the correct equipment and vehicles on the day of emptying. If you don't know the size, we can still help, but click here for some tips on how to find out the size.
Sewage Treatment Plant Maintenance
You don't always have to rely on us for plant maintenance. Although there are some methods to self-maintain, we always advise you to contact us for help and advice before trying. For more useful tips on plant maintenance, click here.
What is the Cost of Installing a Sewage Treatment Plant?
When looking at installing any wastewater system, there can be many different costs involved. So the answer to the cost question is not necessarily a straightforward one. From the system itself to the labour of the project – all of these have varied cost implementations. It's important to remember that the overall cost of this system may seem high at first, but it is essential to remember the savings you will make in the long term.
For more information on how much it costs to install,
click here
. If you'd like more information, or to see what we're up to, visit our Facebook page 
here
.