24/7 Drain Unblocking Whitland
24/7 Drain Unblocking Service in Pembrokeshire, Carmarthenshire and Ceredigion
Blocked drains can be one of the most unpleasant kinds of emergencies, and they can arise at any given moment without regard to your schedule. At West Wales Waste, we specialize in unblocking and cleaning all household and commercial drainage systems, providing a 24/7 emergency service with a fast response time.
Why Choose West Wales Waste for Drain Unblocking?
Our highly trained and fully qualified engineers have in-depth industry knowledge to accurately diagnose the cause of your blocked drain and carry out repairs efficiently. Clearing blocked drains is second nature to our team, and they are equipped with specialist drain unblocking tools to tackle any blockage, no matter the cause.
Our Drain Unblocking Process
We know that time is of the essence when dealing with a flood or sewage backup, which is why we pride ourselves on our fast response time. Our team can reach just about any location in West Wales in under an hour, no matter the time of day. When you use our services, your drainage system will be cleared and back to normal ASAP.
Don't Neglect a Blocked Drain
Although inconvenient, a blockage should be dealt with immediately. If neglected, a blockage can very quickly go from an easy fix to a big, costly problem. That's why we offer a 24/7 drain unblocking service to ensure that your blockage is dealt with promptly and efficiently.
Contact Us Today
If you need reliable and professional drain unblocking services in West Wales, West Wales Waste is here to help. We can help with all types of drain blockages, including those in household and commercial drainage systems. Contact us today to schedule an appointment or for more information on our services. Call us at 01646 629089 or send us an email at info@westwaleswaste.com.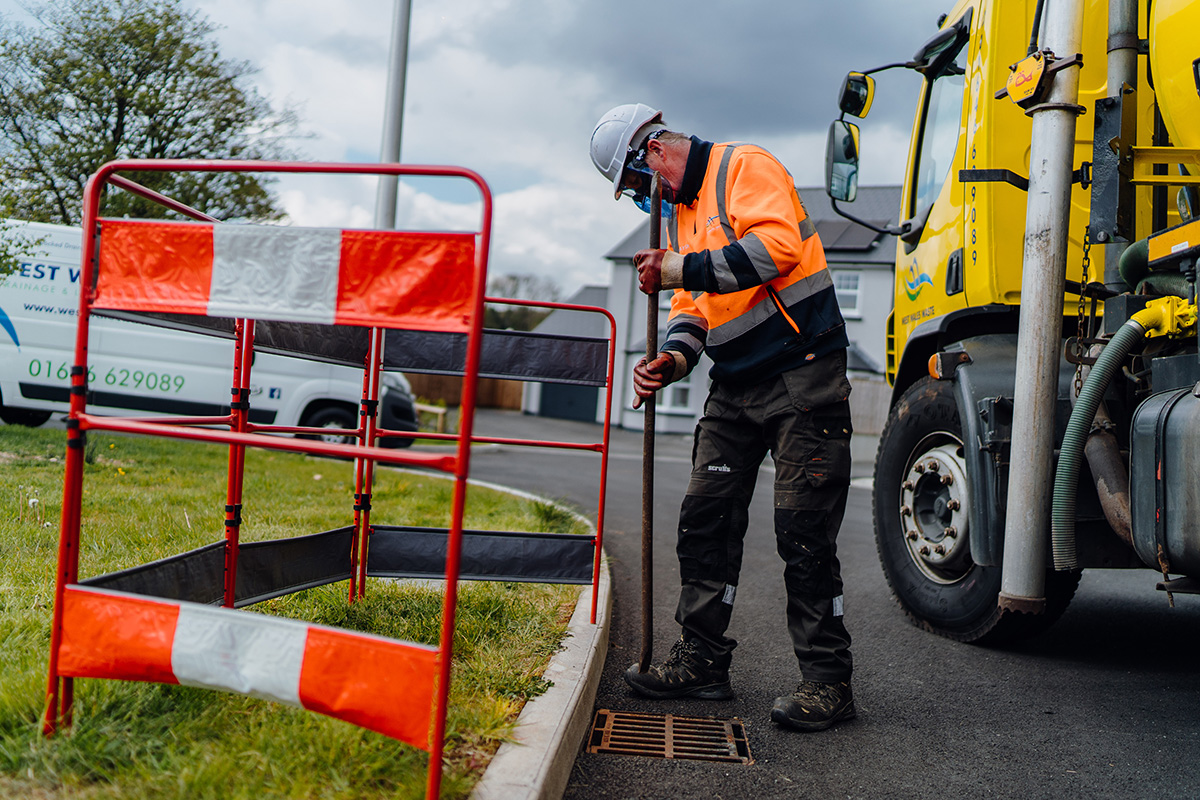 Get your free quote now, with no obligation. Tell us what service you require, input your details and we will get back to you ASAP.
Efficient Drain Unblocking
Our engineers are fully trained to use all of our specialist equipment. For efficiency, our vehicles will arrive completely equipped with all of the drain unblocking tools we may need, including the following:
Mechanical drain cleaners
High pressure water jetting
Hand rodding equipment

Day to day life means that tiny amounts of food waste, fat and oils are gradually washed down the sink, where we hope they will just be washed away. Unfortunately, in time, build-ups will occur and congeal into a blockage. If you find that your sink water is slow to drain, is making a gurgling sound, or is starting to give off an unpleasant smell, you may well have a blockage. When you encounter these signs, we recommend calling in the professionals at West Wales Waste. 

A blocked toilet is the most inconvenient type of blockage, and the most prone to flooding. Commonly, we encounter blockages caused by wipes, cotton wool, and too much toilet paper. Sometimes, we even find that children's toys have decided to take the plunge! Whatever the object, your toilet is likely to display signs such as a gurgling sound, an unpleasant smell and sometimes, more worryingly, the water rising in the basin. Don't let the warning signs develop into a bigger problem, call in the professionals at West Wales Waste.
If you'd like to keep up-to-date with West Wales Waste and our projects, click here to visit our Facebook page.

Drain jetting is a process designed to relieve drain blockages using high pressure water jets. This process is environmentally friendly, and does not damage your drainage. Your drainage can be quickly cleared and ready for use without using harsh chemicals.
For more information on Drain Jetting, Click Here.

Blocked showers and baths are a common household problem. This is normally due to the build-up of fat, oil and hair that washes into the plughole and congeals into stubborn blockages. Generally, it's simple enough to notice early signs of a blockage. Firstly, you may find water building in the shower tray, or draining slowly after a bath. Secondly, you may hear a gurgling sound coming from the plug hole, sometimes brought on by flushing the toilet. Thirdly, you may encounter an unpleasant smell. If your bath or shower is demonstrating any of these signs, you may want to call in the professionals at West Wales Waste.
Get your free quote now, with no obligation. Tell us what service you require, input your details and we will get back to you ASAP.